Partners' Profiles – India & Middle East Operations
From a 2-member firm established in 1989, today the firm has expanded with 10 partners across India, UAE and Singapore. All the partners are well experienced in niche areas and always strive towards achieving the expertise skill in those areas. All the partners possess a deep and vast experience in various fields which provides an immense value to the clients.
We also have staffs who are experienced in specific fields such as Banking, Audit, Risk which enables the firm to provide quality services to our clients.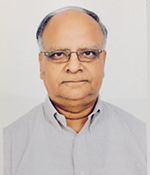 CA RangarajanEkambaram FCA
Rajan has more than 30 years of post qualification experience in assurance and advisory with Big 4 accounting firms (EY and PWC)
Specializes in defining control systems and processes and developing management / control dashboards
Performs Enterprise risk assessment, Business Process Re-engineering and Process maturity assessments
Handled Internal Audits, SOX reporting assignments for large MNCs across geographies
Speaker at various forums including IIA, CII, IACC, MCCI among others
Performs Board Assessments and Corporate Governance reviews for various listed companies and MNC's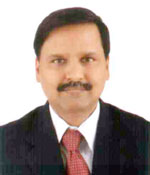 CA. SriganeshPadmanabhan : B.Com, FCA, DISA(ICA),FAIA(UK), CR FA(US), CFIP(UK), CRF Acct. Proactive and result oriented CA with 25 years of Professional experience in auditing and consultancy.






Professional Experience
Holds the credential of managing Four Offices in INDIA and Two Abroad Office.
Adept in development and implementation of Strategic and Financial Plans, Procedures and Policies,Internal Control Procedures, Statutory & other Audits, Cost Control Techniques etc to ensure Organizational growth.
In-depth knowledge on Accounting and auditing standards both India and international that includesIAS; GAAP (India & US), IFRS; etc. Read More...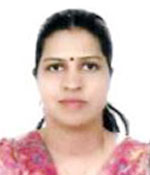 CA. Vasumathi Chandramouli, FCA ,AICWA
Well experienced with over 19 years in Audit & Assurance. She has worked in various reputed organizations heading finance-related functions before joining the firm in Audit functionality. She has obtained a highly prestigious rank in the CA Inter and is a proactive & result oriented professional. She has expertise in Audits and evaluation of internal control systems.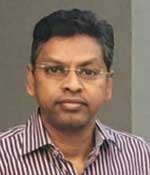 CA Karthikeyan A B, B.com, FCA
Partner - Audit and Assurance
Well experienced Qualified Chartered Accountant with over 25 years in Audit and Assurance. He had worked in various reputed organizations heading finance-related functions before joining the firm in Audit functionality.
Specializes in corporate audits, defining control systems and processes and developing management / control dashboards. Performs Enterprise risk assessment, Business valuation, Business Process Re-engineering and Tax advisory services.
Has expertise in Financial Statements Analysis and Corporate restructuring,Corporate Governance,derivatives and forex related transactions
Performed akey role in acquisitions and mergers for various listed companies and MNC's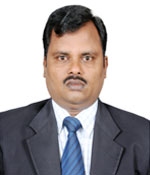 CMA. S.Ashok Kumar, FCMA
Head of Audit
He is a Fellow Member of Institute of Cost Accountants of India having 24 years of experience in Financial & Cost Audit functions. Mr. Ashok Kumar is the Head of Audit in charge for corporate support and Head of Costing Audit Division. He is the key anchor in executing the client's needs under the supervision and guidance of the Founding partner.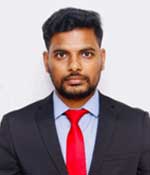 CA Mahesh Reddy, B.com, ACA
Partner – Taxation & Compliance
Qualified Chartered Accountant from India with anexperience with over 7 years in Audit & Assurance services. He is well experienced in conducting Financial Audits and Internal Audits in Banking sector, Insurance sector, Manufacturing and Trading companies.
Specialized in UAE VAT law and regulation, currently handling the taxation requirements of the clients and conducting VAT Health Checkup for various top-rated entities in UAE.
ConductedBudget Review Assignments of variousCommunities and Escrow audits for various real estate companies in compliance with Land Dept, Dubai.
Provided CFO Services and ESR Compliance services for various companies and has conducted financial due diligences.
He has sound knowledge on AML/CFT Compliance and conducted AML/CFT Audits and EDD for various Exchange companies in UAE under the supervision of Founder Partner.
He is well-versed in conducting training sections on AML/CFT regulations to various Real Estate, Insurance, Gold Sector and Financial Institutions in UAE.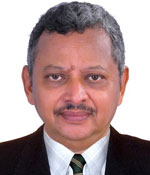 V Kishore Kumar
Partner – Secretarial, Compliance & NCLT
Mobile - +91 9488821010
Email: - compliance@spaauditing.com
Practicing Company Secretary and a Fellow Member of the Institute of Company Secretaries of India coupled with Post Graduation in Commerce and Business Administration (Human Resource Management).
He worked as General Manager, Company Secretary and Director in the Pondicherry State Tourism and Transport Corporation for over 25 years with vast experience in the field of Administration, Finance, Accounts, Tax Laws, Labour issues, secretarial operations, Projects, Legal and in other business areas.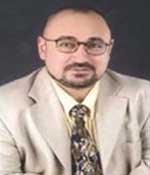 Dr. Waleed A. Mansour
Dr. Waleed has more than 38 years of experience in overall Business and Management activities, covering:
Accounting and Corporate Finance.
Banking, Investments, Wealth, Fund Raising & Management.
Internal & External Auditing and control.
Business Platform, Business Process Management (BPM), Performance Process Management (PPM) and Total Quality Management (TQM).
Financial and Economic Analysis.
Business Restructuring and Reengineering.
Corporate Training and HR development.
ISO consultation, Business Systemization, Developing policies and Comprehensive business procedures.
Risk Assessment & Credit Management.
Growth Assurance & Family Wealth Management.
Total Business & Management Solutions (TBMS) and various business-related services.
Legal & Contracts Consultancy
Well experienced as lecturer of Academic and Corporate courses.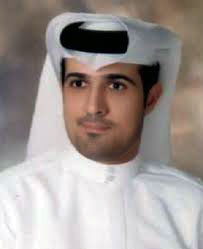 (Dr. Abdullah Ali Saif Al Qaydi, UAE Partner,
Court Expert and FTA Tax Agent)
He is local partner in UAE operations heading the finance and accounting function in Sharjah Municipality and working under the capacity as Director Finance
Partners in charge at branches
CA. S. Pugalenthi FCA
CA. V. R. Sudhakar FCA
CA. R. Gnanasekaran FCA, ACMA
CA. M. K. Ramaswamy ACA
CA. P. Ramachandran FCA